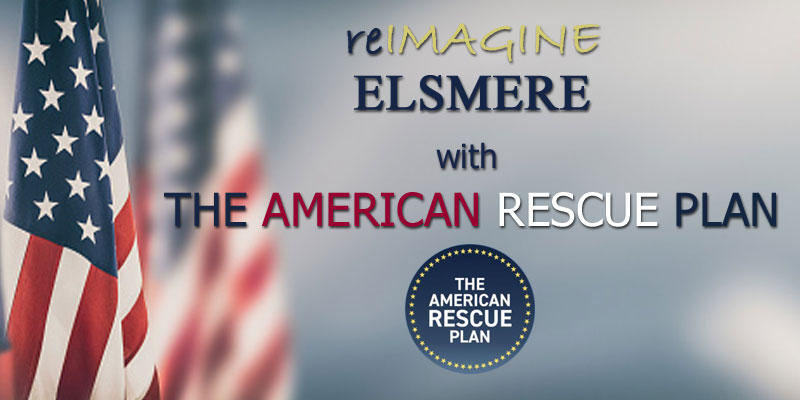 Reimagine Elsmere through ARPA
The American Rescue Plan Act (ARPA), signed into law on March 11, 2021 by President Biden, provides funding to states, counties and municipalities across the country to spur recovery from the COVID-19 pandemic.
Elsmere will receive approximately $2.9 million from this fund to fight COVID-19 and its impacts in two tranches: $1.45m in 2021; and $1.45m in 2022 (paid within 12 months of first tranche). The resources must be expended by December 31, 2024.  The U.S. Department of Treasury issued details on usage of the Coronavirus State & Local Fiscal Recovery Funds.
Building on the work of the CARES Act we are looking for suggestions from residents on where we should invest the funds. All proposed programs will be presented to the Mayor and Council for consideration.
We welcome your input at any time!  Please feel free to use the "Contact Us" tab on this website or call Town Hall at (302) 998-2215 to share your ideas about ways we can Reimagine Elsmere.